Why Book Direct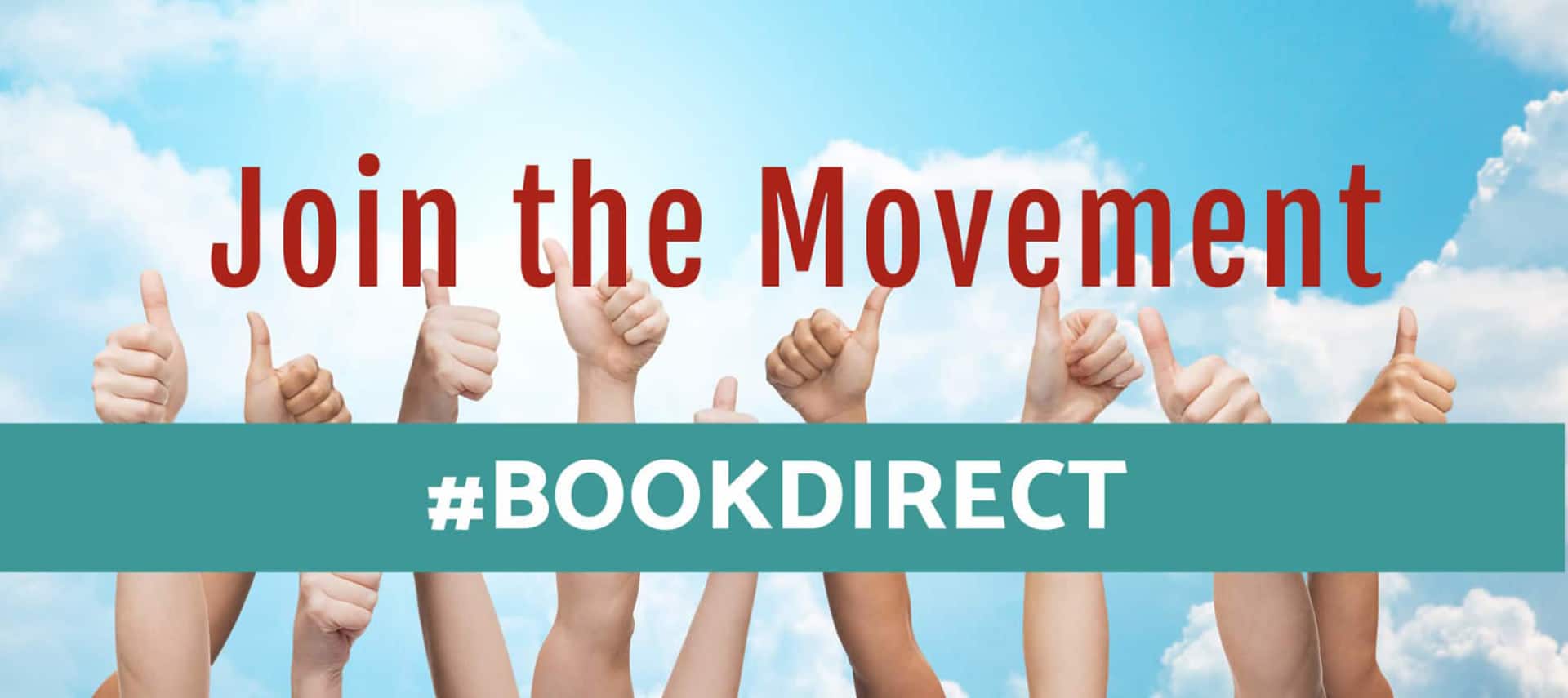 Top 5 Reasons to Book Directly With a Hotel
1. You'll Get the Best Price, Without Any Hidden Fees
Price is one of the most important variables that we take into consideration when making a hotel reservation. Nowadays, the web provides a platform for numerous third-party booking services who all claim to offer the best price. But, do they really?
Reality is, hotels tend to offer the best rate when guests book directly with them. At the same time, hotels are very clear about their prices in order to avoid any misunderstandings that might affect the guests' experience. Because of this, when you book directly with a hotel, prices are final and free of hidden fees.
At Vergina Rooms we have a best rate guarantee for direct bookings. This means that you'll find the lowest price when you book with us using any of the following methods: in person at the hotel, over the phone, through email, or online at our website. Additionally, our prices are 100% transparent, meaning that by the time you book, you'll know exactly how much your entire stay will cost.
Tip: Most third-party websites will show prices without taxes and fees, trying to appear that they're offering a lower price. If you choose to book a hotel reservation through a third-party website, look carefully at the final price at the time of checkout, which should include taxes and any booking fees that may apply.
2. Your Reservation is Confirmed Instantly and Securely
The ability to securely book a hotel reservation online has existed for years. But even though technology has advanced significantly, some people still doubt if a reservation has been approved or if a transaction was completed securely. When booking through intermediate parties, these doubts can multiply: Did the hotel really get my reservation? What if the availability was wrong? What if they don't have the kind of room I booked?
When you book directly with a hotel, there's no risk of discrepancy regarding availability. Additionally, your reservation is confirmed in the moment and you know that you'll get exactly what you booked.
At Vergina Rooms when you book directly with us, your reservation is approved instantly and securely. You'll know immediately that your reservation was received, if it is confirmed including the details of the reservation, as well as all payment details and instructions.
Booking through our website is easy, fast, and secure. You can see exactly what rooms are available as well as the final price for your reservation, including all taxes. Additionally, your deposit payment is processed securely by Eurobank, one of the largest banks in Greece or PayPal, an industry leader in online payments.
Tip: When booking through third-party websites, make sure that you get a confirmation for your booking. Also check that the confirmation details match what you booked. If you want to confirm that your reservation has been received and that it is in fact confirmed, call the hotel and speak with personnel directly.
3. You'll Receive Personalized Information and Attention Regarding Your Trip
You might have a few, or maybe a lot, of questions that need to be answered in order to plan your trip. Many travelers have shared their experiences and provided information online about most places in the world. However, there's nothing like the advice of a local.
Hotel personnel are locals that strive everyday to make the experience of their guests special. No online service can beat that. When you book directly with a hotel, your relationship begins in that moment. This relationship is important to be able to offer personalized service and curated information regarding activities and experiences that contribute to an unforgettable experience.
At Vergina Rooms we are available to answer any questions you may have and to help you plan activities and tours in the surrounding area. As locals, we are your best source of information about the town such as where to eat, what to do, and what to see. Additionally, our website and our website are also great sources for news, tips, and general information about the hotel, Nea Potidea and Chalkidiki.
Tip: If you're using a third-party website to book your hotel but have questions about the area, we recommend that you first call the hotel and ask for all of the information you may need for your trip. When booking through a third-party website, it's difficult for hotel personnel to fully understand what you're looking for and provide personalized suggestions.
4. Reservation Conditions and Policies are Transparent and Oftentimes More Flexible
Most of us are accustomed to accepting policies without reading them. We tend to check the little box agreeing to certain terms and conditions without much thought because policies are usually long and written in a very technical language.
Transparent and clear policies are very important for hotel reservations. However, policies can change depending on how you book, even for the same hotel. Typically, hotel policies are more clear when booking directly with the establishment and terms and conditions regarding cancellations and modifications may be less strict.
At Vergina Rooms we believe in open and direct communication. Because of this, we have transparent policies that protect the interests of our guests and their experience. We offer the best conditions regarding reservation modifications and/or cancellation when guests book directly with us. For example, when a reservation is made directly, we only require a 30% deposit, compared to the 50% needed when booking through intermediary websites.
Tip: The conditions associated with online bookings through intermediate websites are not always the same as those associated with direct bookings. Always read conditions associated with the reservation before booking and contact either the third-party website or the hotel if you have any questions or doubts regarding reservation policies.
5. You Have More Flexibility to Request Special Arrangements
Most people go on vacation to take a break from the normal constructs of life and experience something different. This may include fulfilling certain wishes and desires. When looking for a place to stay, you may want a hotel that's close to the beach, one that has a pool, or maybe you'd like breakfast included. This information is easy to find online, whether through the hotel's website or third-party websites. However, finding the right place to stay gets a bit trickier if you want to request something special, such as a room with a certain view. If you know that you will want to make a special request, it's always a good idea to speak directly with hotel personnel. Doing so avoids any possible miscommunication that may occur when using a mediator.
At Vergina Rooms we take your stay personally. Our goal is that you feel welcome in a comfortable, relaxed environment. When you book directly with us, we're able to enhance your experience and accommodate special requests so that you have the best possible stay.
Tip: Third-party websites often offer the option of including comments within your reservation. However, these comments may not always be very clear to hotel personnel. If you do make a request via a third-party website, we highly recommend that you call the hotel to discuss your needs directly.
Consider Booking Directly For Your Next Hotel Reservation
We hope the next time you reserve a hotel room you'll consider reserving directly. If you'd like to come visit us in Nea Potidea, please contact us by phone at +30 2373041706, or send us an email at info@verginarooms.gr.
We look forward to hearing from you